Top Chinese actress Fan Bingbing has been slammed for snapping an image of a movie during a film festival screening and posting it online, leading to accusations that she does not understand the rules of copyright.
Fan won an award for best actress at Spain's San Sebastian International Film Festival in 2016 for her role in I Am Not Madame Bovary, directed by Feng Xiaogang, and she was invited to join the festival jury this year.
On September 23, a day after the opening of this year's festival, she posted an image taken during the screening of US film Fingernails on Weibo, the Chinese Twitter-like social media platform, saying: "Work has begun."
Fingernails, a sci-fi romance, has yet to be publicly released.
Her post soon sparked online controversy, with many criticising Fan, an industry professional and a jury member, for making a "rookie mistake" that disrespects copyright and the filmmakers' effort.
Fan's acting career in China has been on hold since she was fined for tax evasion in 2018. She and her companies were ordered to pay 880 million yuan (US$120 million) in fines.
The 42-year-old made a comeback in the overseas market in 2022, starring in the Hollywood thriller The 355 and this year's Green Night, a Hong Kong film set in South Korea.
Fan deleted her controversial post of the movie image and posted another within an hour without the problematic photo. But her gesture failed to stop condemnation from unforgiving online observers.
"What she did is ignorant and disrespectful to movies, and completely lacks the basic quality of a film industry professional," one observer said on Weibo.
But another supported Fan and said: "It is fine since she has corrected her mistake."
The San Sebastian International Film Festival has previously specifically forbidden copyright infringement. It is also illegal to photograph or video-record a movie screen in many countries, including China.
In 2020, Chinese film star Zhang Ziyi was also criticised for photographing the film Leap, directed by Peter Chan Ho-sun and starring Gong Li.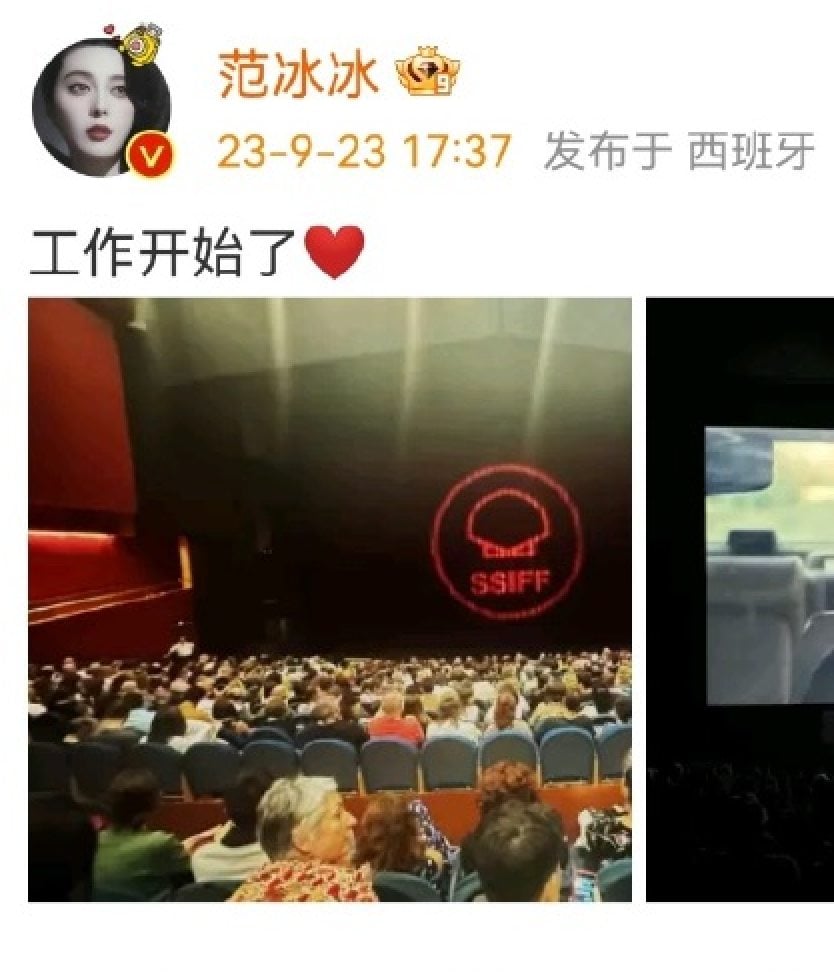 In 2019, internationally acclaimed Chinese director Jia Zhangke called for viewers at the Pingyao International Film Festival to "stop photographing movie screens".
During the much-awaited mainland Chinese screening of the Japanese animation movie The First Slam Dunk in April, its official Weibo account published an article condemning pirated photos and videos.
Movie screen image-capturing was so rampant among fans of the manga film some quipped that they could "finish watching the movie just by looking at social media posts".
The Post 'Ignorant and disrespectful': top China star Fan Bingbing slammed for snapping movie image at Spain film festival, posting 'pirated' photo online Originally Posted on amp.scmp.com